I was bored out of my skull. So, I guess meme would help me to kill some time.
This was taken from
naoko
.
Using only song names from ONE ARTIST, cleverly answer these questions. Pass it on to 10 people and include me. Try not to repeat a song title.Pick your artist: 12012
I'm quite in love with their brand new visual appearance. At least there are some mixture of colors, cause Mar Maroon seems so dull! So i'm expecting another kick-ass single from them.
I had a very hard time deciding the best answer for each questions though X__X Thus, some of the answers are not making any sense.
Are you male or female:
Ms. Vampire
Describe yourself:
Un Insomnia
How do you feel about yourself:
Hitori
Describe where you currently live:
Icy ~cold city~
If you could go anywhere, where would you go:
Secret Festival
Your best friend is:
Newspaper
You know that:
Incident
What's the weather like:
Sick

If your life was a TV show, what would it be called?:
Aren't You Dead Yet?
What is life to you:
Melancholy
What is the best advice you have to give:
Lord it...
If you could change your name, what would it be:
Hermit
Your favorite food is:
Mental Food
On the other hand, I was so amazed with Ruki's latest photoshoot in SHOXX.
With all those dark and depressive atmosphere. Good job Ruki. You never fail to disappoint your fangirls.
But, unfortunately, I saw something that shouldn't be blended in such atmosphere.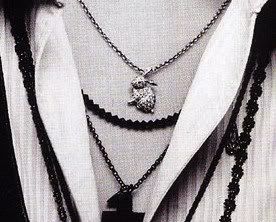 Rabbit necklace. HOMG RUKI, SO MANRII!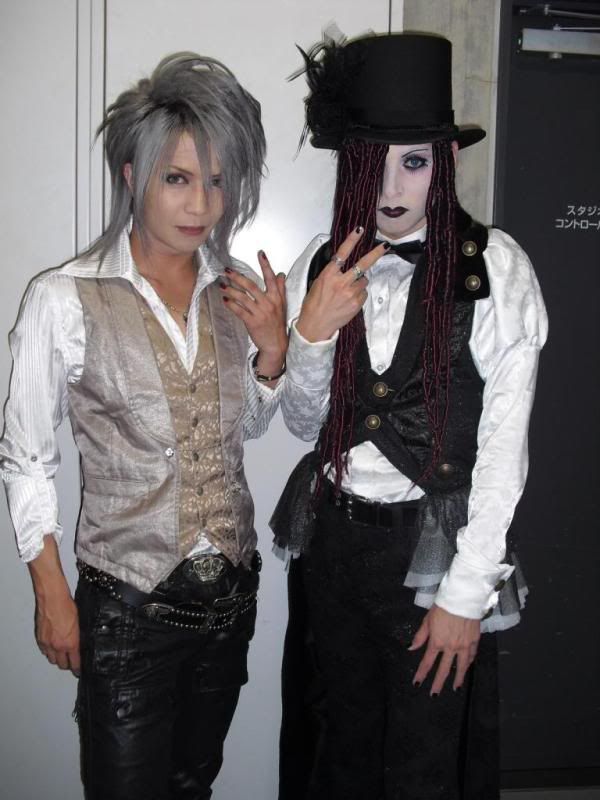 Lastly, it's great to see this man in something different. No leopard print, at the very least ^-^
Current Mood:
mischievous