Greetings!
So my industrial and research training has finally came to an end. Generally, working has more cons than pros, in my opinion. You working on the same thing every single day, on the same spot and the same time. And the only thing that cheers me up there was ONLY FRIENDS. Thus, to sum up my two months hiatus:
1. My skin burned, I've gained weight, and my hair is getting thinner. Sounds like a random Ultraman series monster?
2. New semester for my final year has begun, and I'm staying with the same ol' roommate, who is kind of, dislikes my fandoms. A sign of misfortune for my final year? Hope not T___T
3. Visui is simply great. He should be informing us when he was still "S.....". It has been a long time ever since I heard him singing in such happy and catchy song when I listened to STAY. I remember the only song that doesn't sound like his other depressed songs is only "Pageant".
4.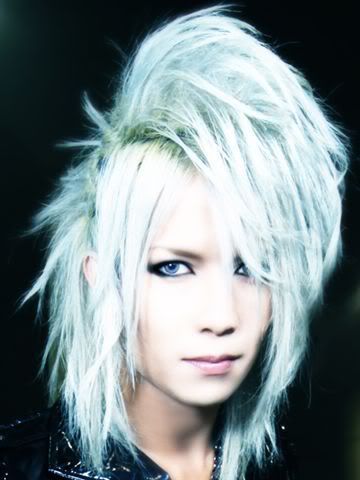 Is it me or his hair is getting taller than before? XD Something is hiding beneath the hair. But he resembles Teru in some ways. HOMG I can't effin' wait till 22nd July!
5. Last but not least, I MISS YOU GUYS!
(>_<
、
)
*hugs everybody*